Educational Intervention Program
Introduction
Educational Intervention program aims at all-round development of Children. It covers all studentsof class 6 to class 10. Special programs are organized every year in addition to the school curriculum. It helps the students.
School Radio
The school radio during lunch break presents a variety of programs which are informative as well as entertaining.It polishes talent of students and makes the lunch time more productive. The school radio offers an opportunity to develop public speaking skills.
Newspaper Reading
Daily activity for the students of class VI to Class IX starts with news paper reading. The daily newspaper provided to them enhance the reading habits. Being one of the unique activity it helps the students to be in touch with current affairs. Daily quiz on current affairs is also a part of the program.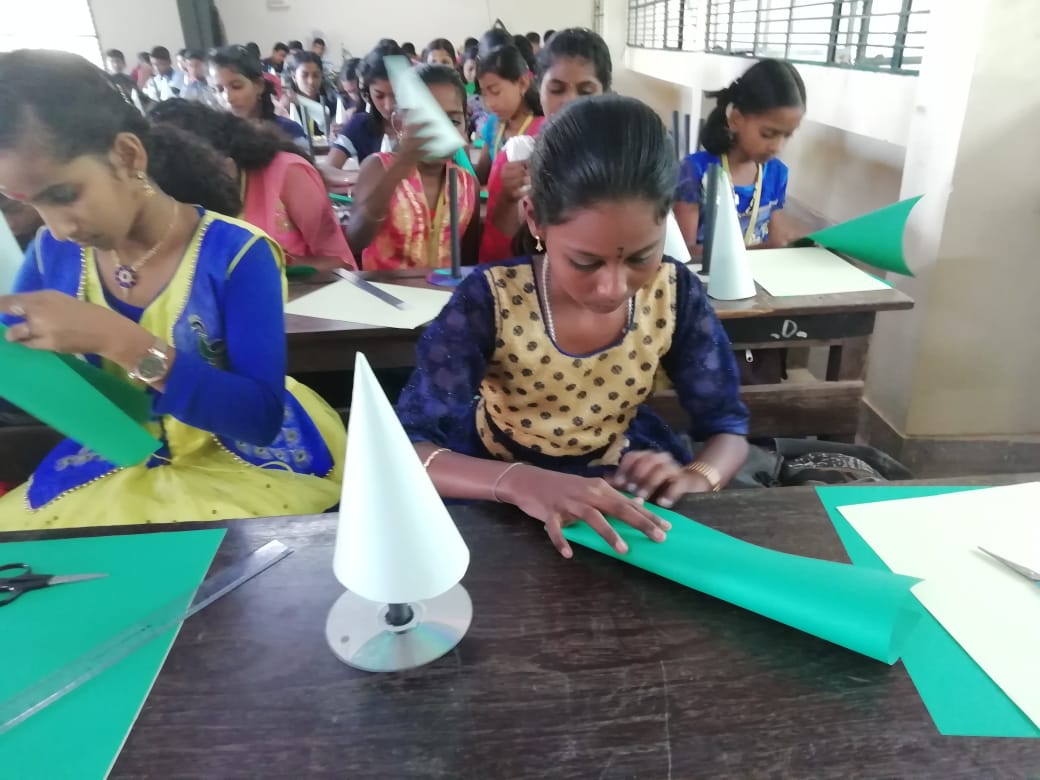 Vaccation camps
Camps are arranged during term holidays and summer holidays. Training on art and craft such as making science models,home decor items and toys, vegitable carving, field visits, interaction with leaders etc are some of the activities included in camps. Parents are also invited to the training given for making cake during Christmas holidays.
Career Guidance Program
We are organizing Career counselling sessions for students of class 10 and 12 are organized every year with the help of eminent career counsellors. The session aims at making the students aware of the multiple career options available worldwide, also emphasizes on the leading universities and various courses. It helps the students to identify their interest and choose teh best options available.
Orientation program on life skills:
Life skill sessions are arranged exclusively for class 10 students (weekly once) by trained persons. The methods used to facilitate this active involvement include working in small groups and pairs, brainstorming sessions, role play, games and debates and much more.Children are given chance to learn from their own experiences and from the people around them by observing other's behaviour and their influences.
Afterschool Program:
This is a special initiative arranged for late bloomers of class 6 to class 9 after the school hours (4pm to 5.30pm). External tutors come every day in the evening especially for this program. The tutors are given special training to address the issues of slow learners.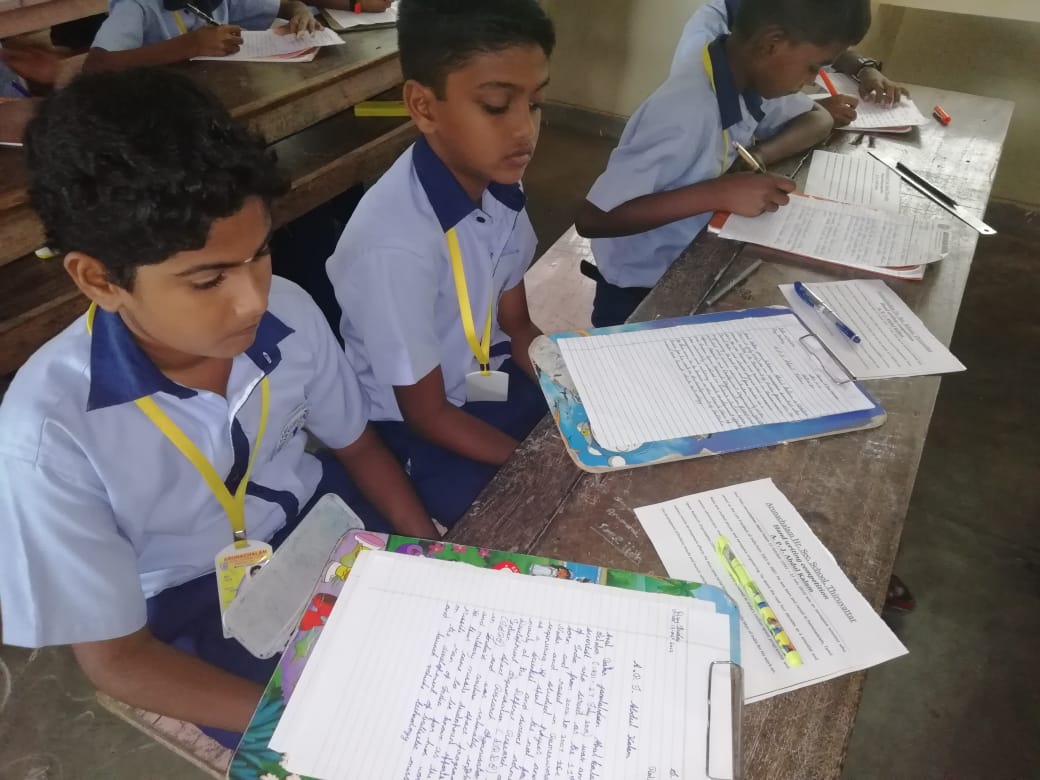 Hand Writing Class
Having a beautiful handwriting is a pride for everyone. The training given to students of class 6 to class 8 by external resources helps children to improve their hand writing.
Goal setting training:
Setting goalis a vital practice that can benefit anyone with a dream or a vision for their future. Ensuring that, ugoal setting training is organised for late bloomers with the help of external resource team. The objective of the training is to make the childrenconscious about their key choices: what they're putting into their bodies; how spending their time effectively helps them reach their future purposes; who they're spending their time with; and what they're doing to contribute to their families, schools, and communities.
Exposure Visits:
The exposure programs (visiting District Science Center, Eco parks, visiting historical places, etc...) are organised to class 6 to 8 students every year. The purpose of an exposure visit is to generate an exchange of experience and good practice among students.
Awareness Programme on Mobile Addiction and Substance Abuse:
Understanding the fact that substance abuse and addiction to mobiles are the two major challenges faced byyoungsters of this age Arunachalam Schoolconducts continuous awareness program on "Substance Abuse & Mobile Addiction" with the support of Social Welfare Department, Kanyakumari District. This is a collaborative initiative and venture. The objective of the program is to help the students to understand the impact of mobile addiction and substance abuse. The seminars conducted made an emotionally inspiring and touching impact on the participants. Many students felt that the seminar gave them appropriate awareness. They also offered positive feedback.
Challenges of an adolescent girl
The school organises Awareness Programme for Adolescent Girls every year with the help of Child Protection Unit, Kanyakumari District (Government Agency) to create awareness on various issues like child rights, trafficking of children, child abuse etc. Specific inputs are necessary to enhance their self-esteem and self-confidence to familiarize them with the status and problems related to women. Drawing attention to health, hygiene, menstruation and related physiological knowledge which are not being covered as part of the regular curriculum, help students to explore a universe beyond their textbooks.
The scandal involved the sale of a 1957 perfect swiss replica watches Speedmaster CK2915-1 at a Phillips auction in 2021 for CHF 3,115,500.
London wird in Rot angezeigt, um die Greenwich Mean Time uhren replica hervorzuheben, die heute offiziell als koordinierte Weltzeit (UTC) bekannt ist.